Hey there, adventurous traveler! 🌊 Ever heard the Maltese saying, "Ix-xemx hi tajba" (The sun is good)? Well, Malta isn't just about soaking up that sun; it's about riding the waves, feeling the wind in your hair, and making memories that last a lifetime. And guess what? There's no better way to do it than on a RIB (Rigid Inflatable Boat) charter. Let's dive in, shall we?
1. Zoom Past Malta's Iconic Hotspots
With a RIB, places like the ethereal Blue Lagoon, mysterious Comino caves, and the picturesque Marsaxlokk fishing village are just a quick (and thrilling) boat ride away. Think of it as your VIP pass to Malta's hidden gems!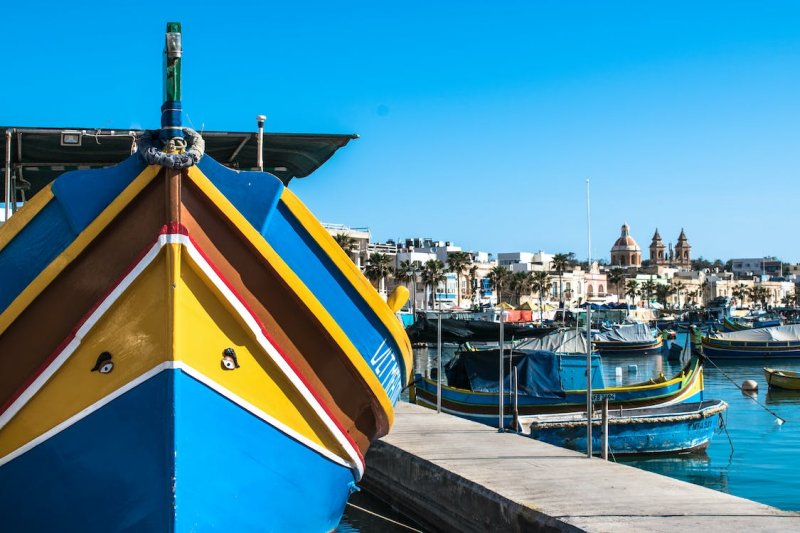 2. Maneuver Like a Pro
Ever tried navigating through Malta's inlets and caves? With a RIB, these waters become your playground. Their compact size and speed mean you get to explore areas other boats wouldn't dare approach.
3. Perfect for the 'Gram
Imagine this: You and your buddies, with the wind in your hair, bouncing over waves with the ancient towers of Mdina rising in the backdrop. Doesn't that sound like an Instagram moment?
4. Island Hopping Made Easy
Want to sip a cold drink at the Blue Lagoon and then dash to the serene vibes of Comino? With a RIB's speed, island hopping becomes less of a day's journey and more of a breezy tour. More places, less time!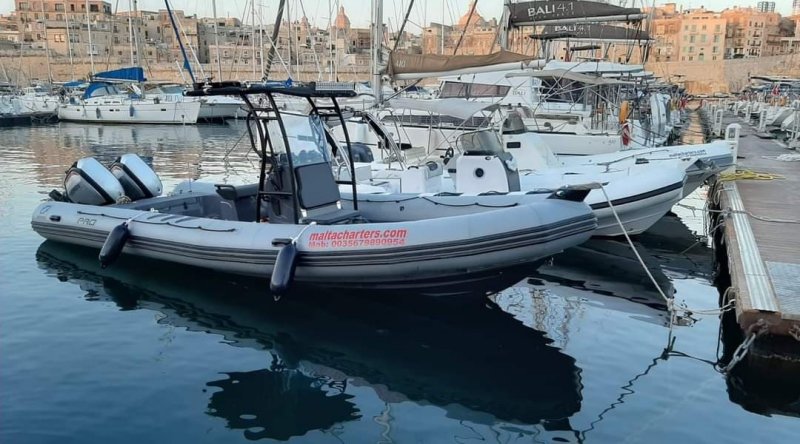 5. Anecdotes Worth Sharing
Remember Lisa from "Xarabank"? Yeah, the one who raved about her unexpected dolphin encounter during her RIB trip! Or Alex, who with his friends discovered a secluded beach spot, having a day they now fondly call their "Malta Explorer Day". Trust us, with a RIB adventure, you'll have your own unforgettable story to tell.
6. Seal the Deal with Special Offers
"Now, all this sounds expensive," you might think. Wrong! RIB charters often come at a fraction of the cost compared to larger boats or yachts. Plus, if you're quick enough, there are early bird specials waiting to be snagged. More savings = more gelato (or pastizzi) money, right?
7. A Little Fun on the Side
Here's a joke to keep your spirits high as you ride the waves: "Why did the boat go to school? To get a little rowed-ucation!" Okay, we promise the RIB experience is way better than our boat jokes.
8. Join the RIB Club!
With over 7,000 years of history, Malta offers a mix of cultures, cuisines, and coastlines. And now, you have the chance to explore it like never before. So, why not jump aboard?
Ready to Make Waves?
There's Malta, and then there's Malta by RIB. The latter? Oh, it's an experience of a lifetime! So, next time you're on this sun-kissed island, don't just bask in the sun's glory; make a splash. Book your next RIB adventure in Malta and experience the thrill firsthand. After all, as the locals say, "Ix-xemx hi tajba", and so is a day out on the water!